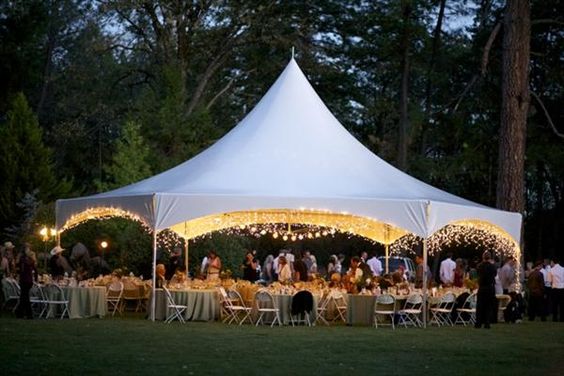 34×40 Frame Tent
$800
Frame Tents can be installed on grass, gravel or pavement. Our 34×40 tent can accommodate between 112 and 130  guests. See the recommended table and chair configurations below.
Delivery charges might apply.
Two 34×40 tents can be can be combined to create double the capacity for $1550
Sidewall, Lighting and Dance Floor Add-ons are available for this tent.
Recommended 34×40 Tent Layouts