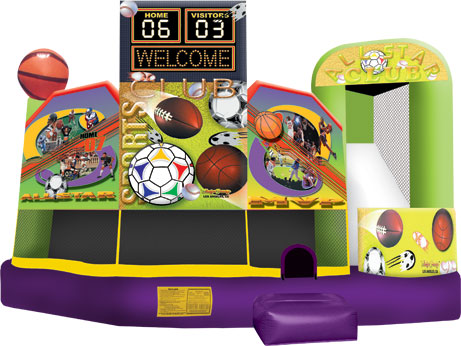 Sports 5-in-1 Combo
$300 (plus Delivery)
Our Sports 5-in-1 combo bounce house offers it all: a football, basketball, soccer, and baseball theme to score points with any novice player or sports fan. Ideal for sporting events, sport camps or after the big game, this bounce house will keep players entertained for hours on end. The bounce house features a three-dimensional basketball atop one tower, a fun home-advantage scoreboard and an "All Star Club" banner over the slide.
Dimensions: 20ft x 19ft x 15ft (L x W x H)
Weight: 368 lbs.
Special Instructions:
Due to the size and weight of this item, it must be delivered and installed by a Let's Party Associate.