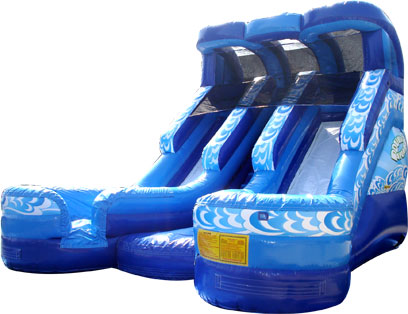 Double Splash Slide
$300 (plus Delivery)
Our impressive Double Splash Slide is a dual wet or dry slide guaranteed to add tons of excitement and acceleration to any party. Great for promoting friendly competition or group challenges, kids can climb together up the center climb, and then choose a left- or right-sided slick slide, for a fast-track ride to the water pool at bottom with a safety stop. Hooded safety on top makes sure riders slide down properly.
Dimensions: 24ft 6in x 21ft 6in x 18ft 6in (L x W x H)
Weight: 518 lbs.
Special Instructions:
Due to the size and weight of this item, it must be delivered and installed by a Let's Party Associate.