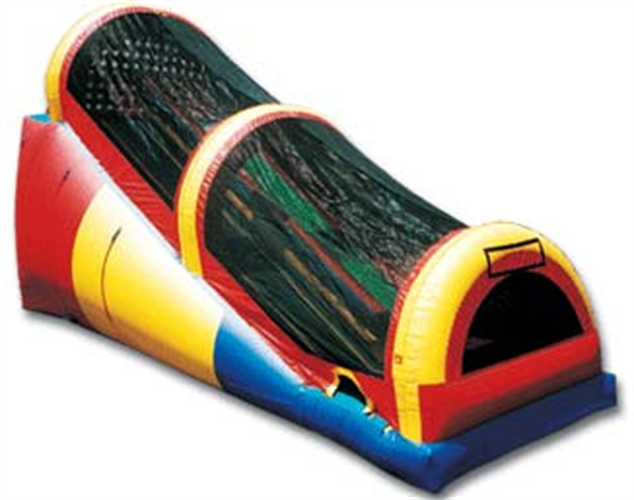 Giant Slide
Purchase for $1500
Our Giant Slide is certain to impress at your next big event or party, and keep them climbing for more! Participants can enter the slide on the left and climb the impressive 23 plus feet, and enjoy the fast and furious ride down the right side of to the well-cushioned bottom.
Dimensions: 32ft x 16ft x 16ft (L x W x H)
Weight: 395 lbs.
Special Instructions:
This is a dry slide.